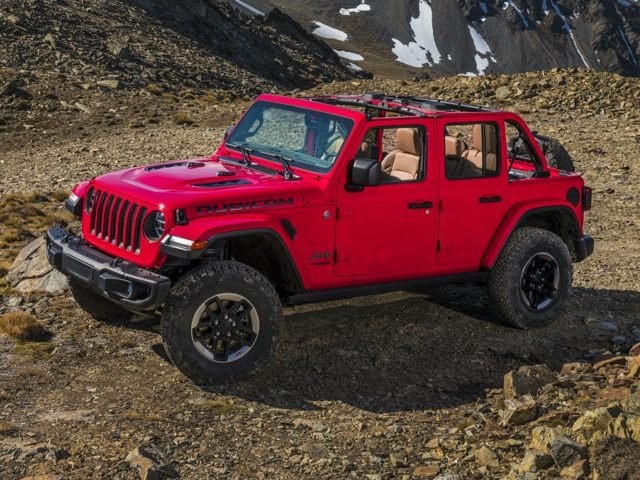 The holidays are upon us, which means it'll soon be time to start figuring out who gets what for Christmas. The good news is: if you've got a Jeep driver or fan on your gift list, there's thousands of great items that will light up their faces when the wrapping paper comes off, with hundreds of items under $25 bucks.
Seen below are five favorite gifts for Jeep lovers, with none over $25 dollars. If you've got a family gathering or office party coming up and can't think of what to buy, any of these items are guaranteed to tickle the fancy of your favorite Jeep fan. Read on for more. And if you REALLY want to put a smile on somebody's face, come check out our big selection of rugged, fun, reliable Jeep vehicles at San Marcos CDJR. Our selection is unbeatable and our friendly hometown deals will make you a customer for life!
EMBROIDERED JEEP LOGO BALLCAP:
As we've long said, owning a Jeep isn't like owning another vehicle. It's more like joining a fellowship, with a world-wide group of owners with cultlike devotion to the brand. Help somebody live Jeep Life loud and proud with this embroidered Jeep ballcap. Available in six colors, this adjustable, vintage style ballcap is suitable for both men and women. $19.99 Check it out here.
JEEP GRILLE BOTTLE OPENER:
Nobody likes drinking and driving, but once you're at camp out on the trailhead with the keys in your pocket, it's a great time to crack open a cold one with the friends you've met while four-wheeling. This very cool bottle opener -- shaped like the grille of a new 2018 Jeep Wrangler JL, complete with headlight rings that intrude a bit on the outermost grille slots -- is under $10, and will help your gift recipient defeat the dreaded non-twist-off bottle caps in style. Check it out at this link:
TOPSY TURVY JEEP T-SHIRT:
Jeep owners are famous for pushing their rigs to the limit, and sometimes beyond. What, you think those roll-cages are just for show? Displaying a sentiment and lifestyle that's sure to get a chuckle out of anyone who has ever loved a Jeep, this shirt is perfect for the Jeep fan in your life. Let's hope it never gets read right-side-up. Check it out here
POP-UP JEEP GREETING CARD:
The holidays are perfect for season's greetings, and sometimes the miles conspiring against us won't let us deliver them in person like we want. If you've got a Jeep lover you're not going to get to see for the holidays, this card, featuring a pop-up rendition of a Jeep Wrangler, might be the perfect way to say Jeepins Greetings from afar. Check it out here
BUILT NOT BOUGHT T-SHIRT:
Since the early days of the Jeep brand, Jeeps have been known for their ruggedness, reliability and toughness, but also for the ease with which an owner can modify his or her Jeep to make it stand out from the crowd. This T-shirt celebrates that DIY spirit, with the phrase "Built, Not Bought" and the image of a wrench. It's perfect for that friend or loved one who loves spending time under their Jeep as much as they do behind the wheel. Check it out here
Any one of these would make for a great gift for that Jeep owner in your life, without breaking the bank. And if you'd like to join the worldwide cult of Jeep owners, stop in today at San Marcos CDJR, and check out our selection of Jeep models, including the incredible new 2018 Jeep Wrangler JL! Happy holidays!